About Bright Solar Futures
Solar is the fastest growing job in the country and the School District of Philadelphia selected Frankford High School to host Pennsylvania's first ever Solar Energy Program starting in Fall 2020. The 3-year Solar Energy program will train students to install solar panels and make buildings more energy efficient to reduce homes' utility bills and take action on climate change. Students enrolled in the Solar Energy Program will be placed in paid summer internships in the clean energy field.
Students who will be 10th graders at Frankford High School in Fall 2020 are eligible to participate in the first Bright Solar Futures class.
Sign up to attend a Bright Solar Futures Intro Field Trip to learn more about what will be covered in the class. Send your name to Mrs. Patricia Keyser (plkeyser@philasd.org) to sign up for the field trip or enroll in the program.
What will you learn?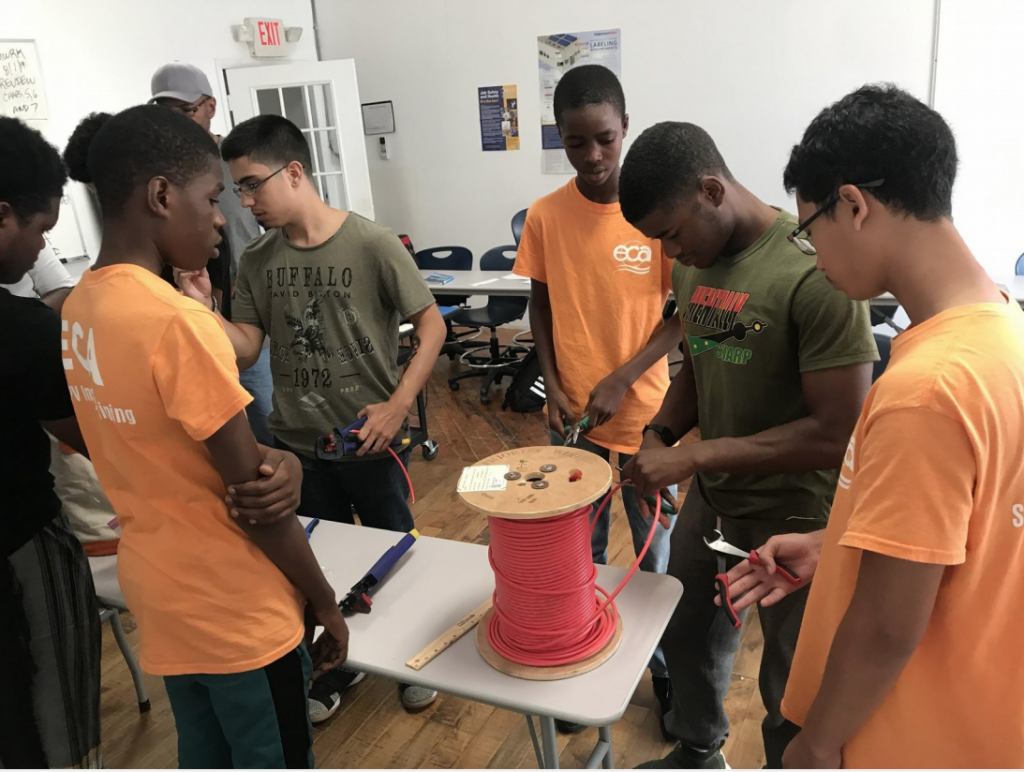 The Bright Solar Futures program provides training in solar installation, energy conservation, work site safety, construction and electricity basics, and job readiness.
Students will be prepared to earn the following industry credentials:
OSHA10 – required for any construction work
North American Board of Certified Energy Practitioners (NABCEP®) Associate Credential- recommended for applying to entry-level solar jobs
Construction and Skilled Trades Selection System (CAST)- required for some utility jobs.
The training will include hands-on training in the new Frankford Solar Lab, field trips to multiple solar sites, and paid summer internships.
Photo Credits: The Philadelphia Inquirer