Our Mission
Frankford High School will be a collaborative setting engaging all stakeholders in an inspirational and respectful learning environment that prepares students to be productive global citizens.
Frankford High School's First Annual 5K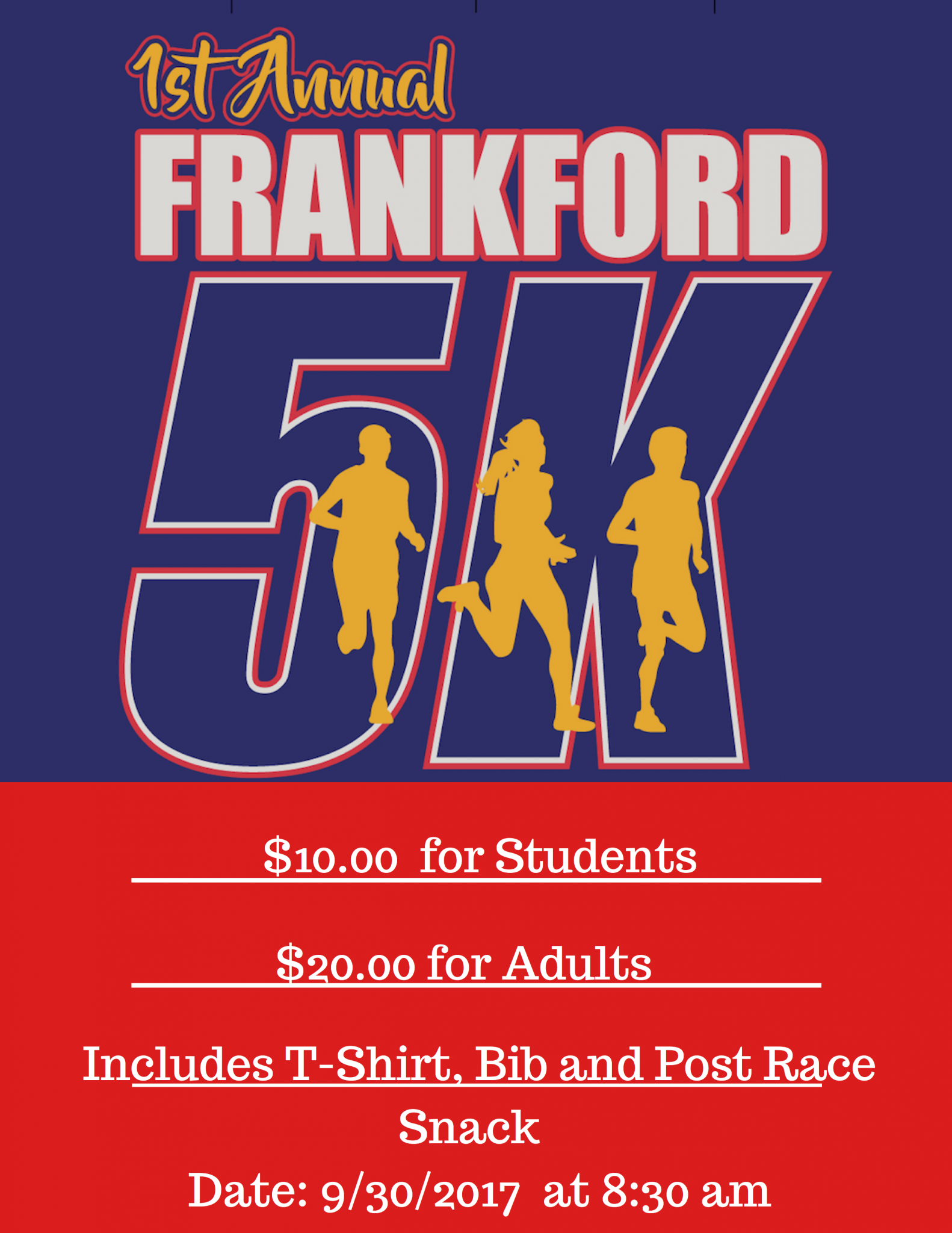 On Saturday September 30, Frankford High School will be having its first ever 5K! The event will kick off at 8:30 am and includes a race shirt and a runner's bib. If you would like to volunteer or register for the face, please contact Ms. Morris at Frankford5K@gmail.com.
You can pay your registration fee with cash at Frankford High School during school hours and an online payment option will be available soon.
Race day registration will be from 7:30 – 8:20 a.m. on the morning of the race.